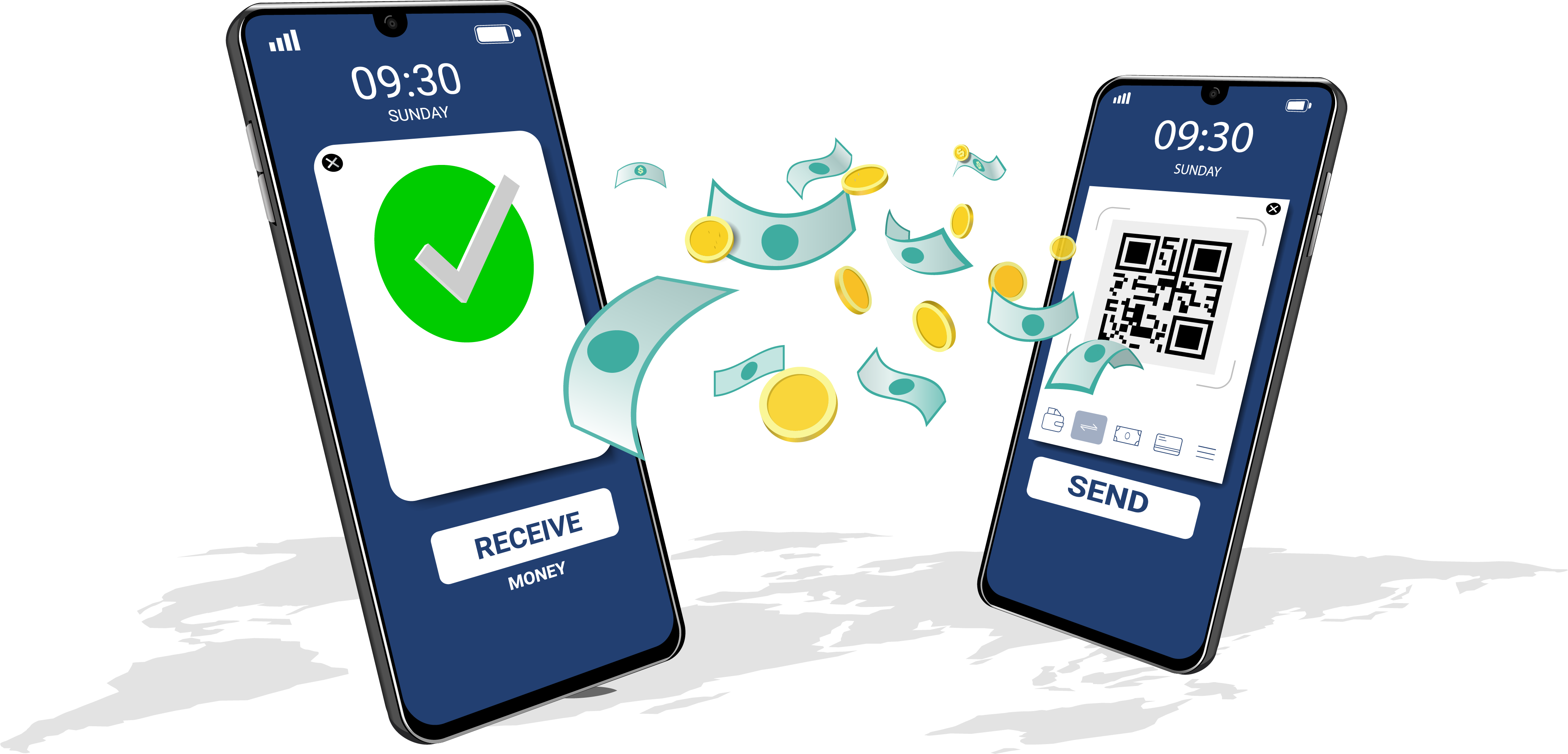 Money Transfer

We are offering advanced one-tap payment solution, get started with MensaPay's e-Wallet now and send money home. Transferring money through us is easy and fast with no additional fees, you pay the same fee with same exchange rate as the exchange house. There's no need to go to the ATM machine, take cash and stand in a queue for sending money. In fact, you can send money at just a few clicks on our MensaPay app anytime 24/7. Unlike banks, we do not charge outrageous fees that drain your hard-earned cash, so you make more when you transfer through us.
Mobile Top-up and e-Vouchers

We are a one-stop shop for domestic and international mobile recharge and e-Vouchers of many e-Commerce and subscription providers. We all offered plans from service providers around the world, to our customers, who can recharge their mobile phones, data plans or top-ups directly with us. We pillar 150+ operators in 120+ countries via our app including Emirates draw UAE, Amazon, Netflix, Noon etc. MensaPay allows you to instantly top-up mobile phones in UAE, users home country and anywhere in the world. Numbers can be picked-up directly from your phone contact list, in addition to save and re-use top-up profiles in e-wallet. If you are looking for best recharge plans and e-vouchers, then look no further than MensaPay.